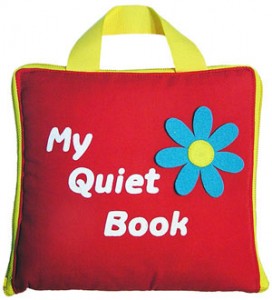 I couldn't be more excited to share one of my latest discoveries and favorite products out there for kiddos.  My fingers were itching to start writing about all the things I love about my new "Quiet Book" from Pacific Kid.
Look inside and then just nod in agreement as I rave about all the things I love about it:
I love how practical it is as an on-the-go, time filler for independent reading… like road trips, waiting rooms, sporting events, etc.
I love that it is an interactive book with so many skills to practice and talk about.






I love that it incorporates numbers, telling time, colors, and matching shapes through hands-on learning.
I love that it is one of the greatest books for fine motor development (get those little hands ready for everyday skills like buttoning pants and writing).
I love that it incorporates sensory development like touch and feel because it provides a great framework for building vocabulary.
I love that it is so well made.  The quality is just beautiful!
I love that you can zip the book closed and cart it around with a carry-along handle because it is so travel-friendly!
I love that I couldn't give one away without owning one first 🙂
I've already spread the word to friends, teachers, and pediatric therapists because I really believe that every little one would benefit from and ENJOY owning this incredibly interactive book.
So, here are some ways that you can enter to win this fabulous book:
Enter by Midnight on Friday, November 4th so that I can announce the winner on Saturday 🙂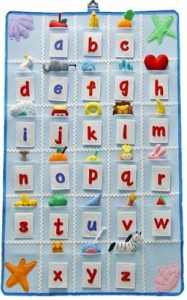 Pacific Kid has a lot of fabulous products like calendars, story boards, play walls, and puzzle blocks that are 3-dimensional stuffed pieces of art sewn by hand, and for a limited time you can use a promotional code just for being a mommy teacher. From November 1st to December 15th you will receive 10% off your orders placed through Pacifickid.net by entering the promo code "Mommy10"!
Take advantage of this deal in perfect timing for holiday shopping!