Rafflecopter randomly selected a Winner: Entry# 216 Jacqueline V whose favorite aisle is the "beads" aisle. Congrats!!!
My friend recently shared an AWESOME mommy teacher idea to start an "Activity Swap" for our little ones…..why didn't I think of that?!?
We love our cookie exchanges, recipe exchanges, etc. And now, an exchange that is even more meaningful, the author of the blog Second Story Window came up with the perfect exchange that will benefit everyone involved.
Basically, every mommy buys supplies in bulk for one activity they choose or come up with.  Then, each mommy places the materials and instructions in gallon-sized ziploc bags…. providing enough for the amount of mommies involved.  Each mommy who provided an activity gets to take an activity from each mommy home too.  Essentially, a mom can show up with ONE activity and leave with several for her little one.  Click here for the blog that gives specific tips to organize the event!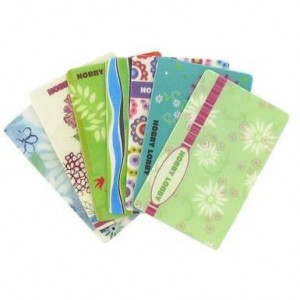 I LOVE this idea and it put me in the mood to go shopping at Hobby Lobby for some materials.  So, I thought I would supply a $25 Hobby Lobby Gift Card to one mommy (or daddy, grandma, teacher, whoever!) who is inspired today.
Enter below (giveaway starts today -march 5 and ends friday march 9)  – winners will be announced saturday the 10th!
And don't be confused by the first several comments….Rafflecopter didn't update when I changed the "Leave a Comment" entry from my last giveaway; so sorry if that confused anyone!  Don't worry about changing your comment….just wanted to let you know it was my oversight! :