For the last two years I really wanted to order Pottery Barn Baskets and Liners because I thought they were so cute, but SO expensive…even on sale!  So, I attempted to make my own by going to my friend and neighbor's house who could teach me how to sew elastic on the end of fabric to attach to a basket.  But, she helped me pull together a GREAT idea instead….all thanks to a MISTAKE my husband made!!!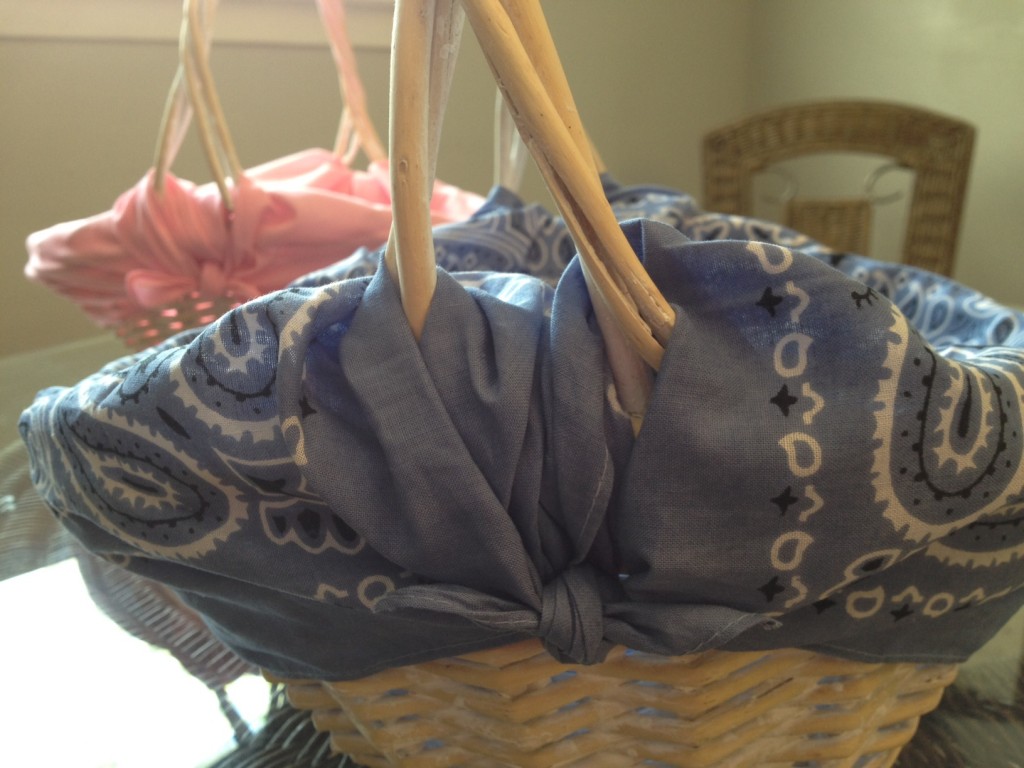 I saw these super cute, SUPER cheapbaskets on a stand at the PRODUCE market nearby:
And I chose this one for JUST $6!!!!:
I sent my husband to the store to buy pastel blue and pink FABRIC and he came back withBANDANAS because he thought they were "cooler" and only cost $1.79 a piece!!!
So, I brought them to my friends and said "What can I do with a basket + a bandana?"
And this is what she came up with:
1) Place the bandana in the basket with the corner's lining up AROUND the basket handle.
2) Place something in the basket to weigh the center down.
3) Tie knots around both handles using the corners of the bandana, adjusting as needed after both sides are tied.
4)  Tuck the extra material through the basket handle and hot glue it to the underside of the knot.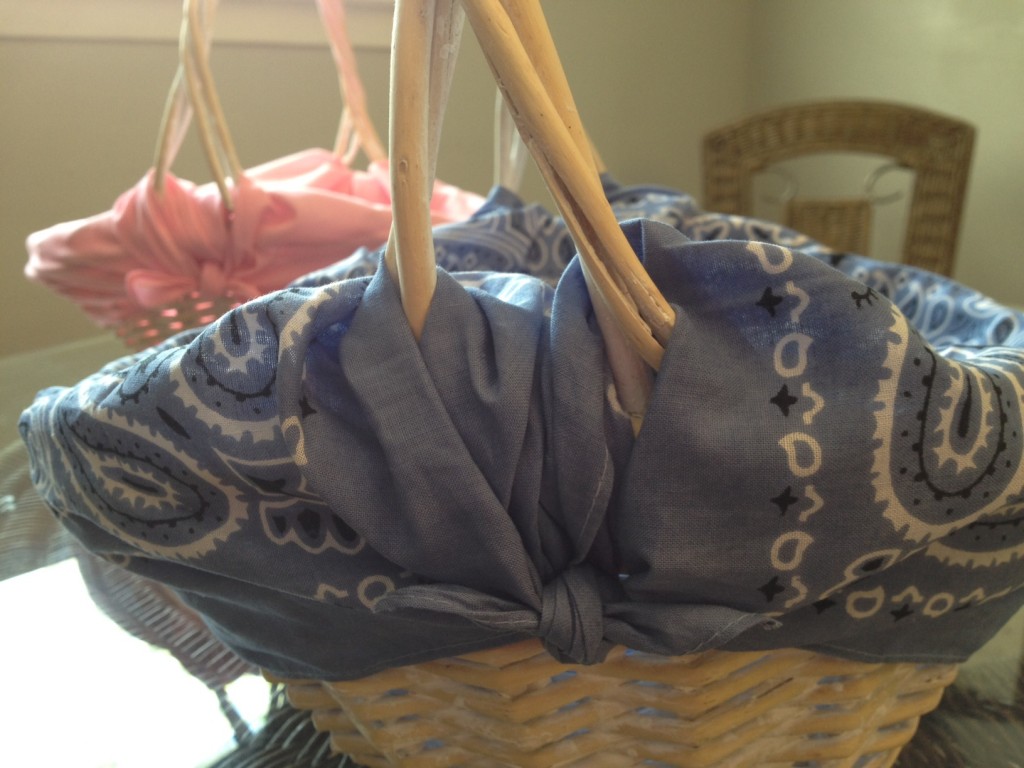 5 ) "PIN IT!" and "share it" if you like it 🙂