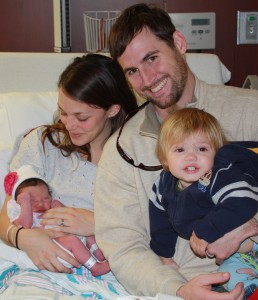 This is the longest I have gone without writing a post, and I have a great excuse 🙂
We had a baby girl!!! Mckayla is a tiny and precious little angel who we have been so ready to meet and are now SO glad she is here.
I have been preparing my little one for meeting his baby sister using videos like this one for the last 6 months…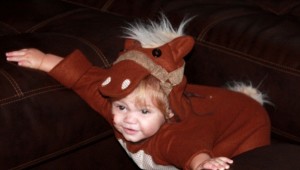 I was surprised he wasn't bummed when his sister was a human and not a horse because he LOVES horses…
but he loves babies too so it has been a quick adjustment 🙂 My little man welcomed his little sis into this world with so much love and affection.
He loves his baby sister. Always singing "Happy Birthday" to her and kissing her. If a non-family member holds Mckayla he will say "Her down! No hold her! My baby" – which is sweet haha, but we are working on teaching him that it is okay.

Our only dilemna is his everyday attempts to take her noonie.
Sean Patrick would tell me "I miss you" when I was in the hospital so I am glad to be home now and enjoying our growing family.