Every single morning my kids want to eat goldfish for breakfast.
I didn't say that it happens, I just said that that is what my kids want…every.single.morning.
I do like to let my kids make choices about what they would like to eat for breakfast and for lunch (not-so-much dinner), but I typically like to give them a variety of options to pick from.
Telling my kids, "Goldfish is a snack, pick something that you want to eat for breakfast: cereal, oatmeal, eggs, etc." just wasn't cutting it, so I decided to make a visual.
My printable functions kind-of like a menu for the kids.  It shows them what they can pick from when we are in a hurry (which is a lot), and of course I will make the take-your-time printable when I have, well, time.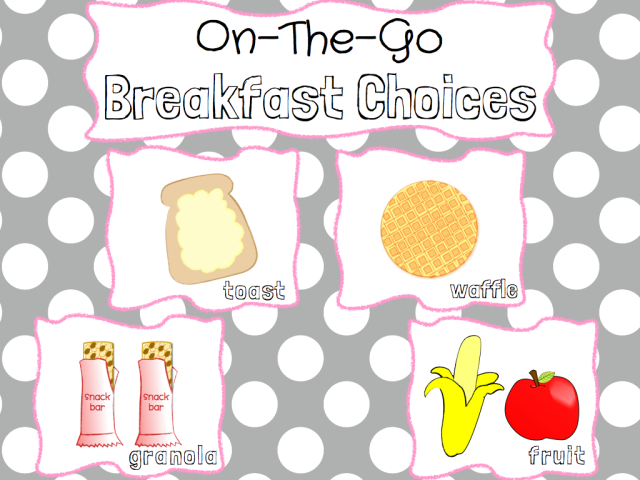 I got this idea when Casey wrote a post in August and she set up some breakfast options in a basket…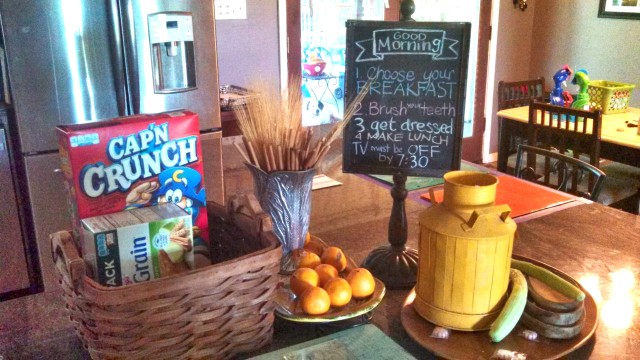 I am including the Breakfast Choices PDF Template with both "on-the-go" and "take-your-time" templates that you can glue the box-top images that you would like to use in the spaces, draw/color your food choices, or take pictures and add them to the templates. (When I update this and complete it, I will be adding it to the member's page).
I would love to see what you come up with!
Share pictures with us on Facebook if you have any morning solutions of your own.