I have always admired artists and dabbled in some pitiful attempts to paint, draw, and the like.
My husband actually found a painting that I did and thought his sister gave it to us and said "This is by far the ugliest painting that Kelsey has ever done."  Yeah, I'll probably never let that one go.
But, that same sweet husband helped me paint words on the walls of our new business, and he isn't an artist either.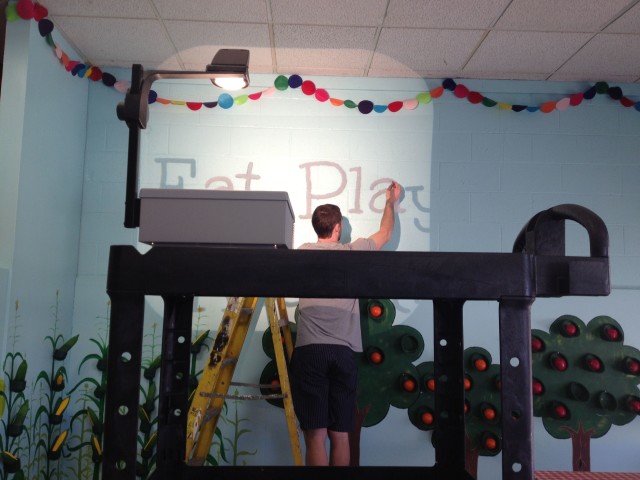 After my years in the classroom, I was gifted an overhead projector from my superstar mother-in-law.  This came in handy.  I printed the words (in the font that I wanted) onto transparencies (at Office Depot), and then simply projected the image onto the wall.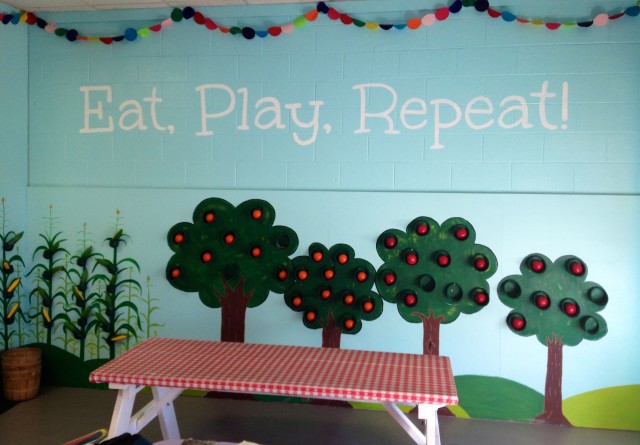 We then just painted over the shadow of the letters and it nearly looked like someone with art skills had something to do with it.  Murals can also be done this way.  My friend painted the sportsman fleur de lis onto my son's wall using our projector too.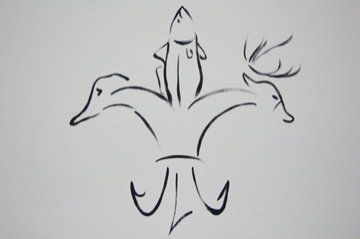 Get inspired y'all!