HEAD'S UP, MOMMY TEACHERS!  This Sunday is Grandparents Day!  My kids love their grandparents so much and wanted to make them a special gift for their big day!
My 4-month old niece, Marley Kate, recently sent me a cute letter and it inspired our Grandparents Day gifts.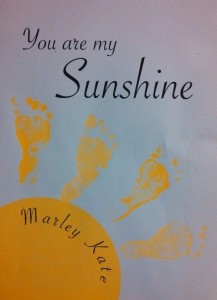 Since our printer is broken, I decided to hand paint ours, and leave a spot open for my niece, Abby, to stamp her foot, too.  This one below is on its way to Oklahoma right now.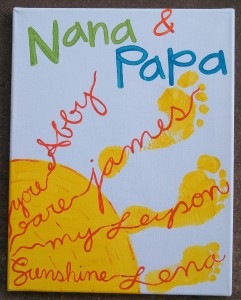 Then I thought it would be a great idea to make a few hand print art templates for you to purchase and download so your children can make beautiful art for their grandparents too!
In addition to a "You Are My Sunshine" template for your baby/toddler's footprints, I have also made a "You Are o-FISH-ally My Favorite" template for a sideways hand print and an "Owl Always Love You" template for a palm hand print and thumbprints for wings.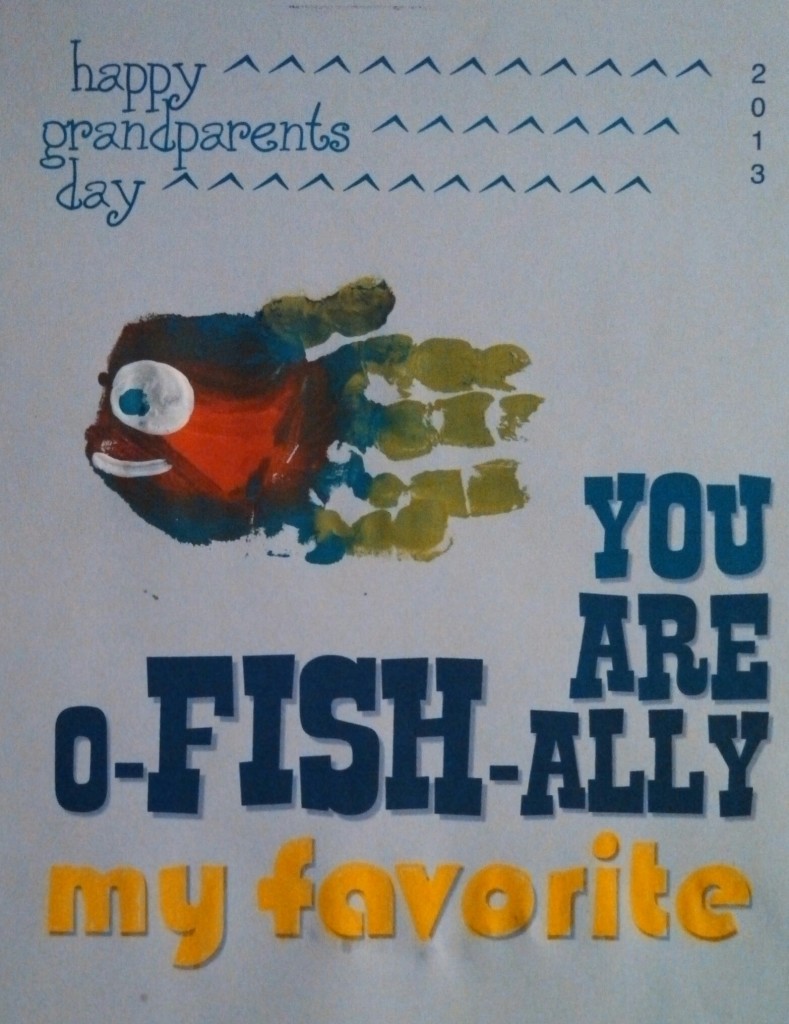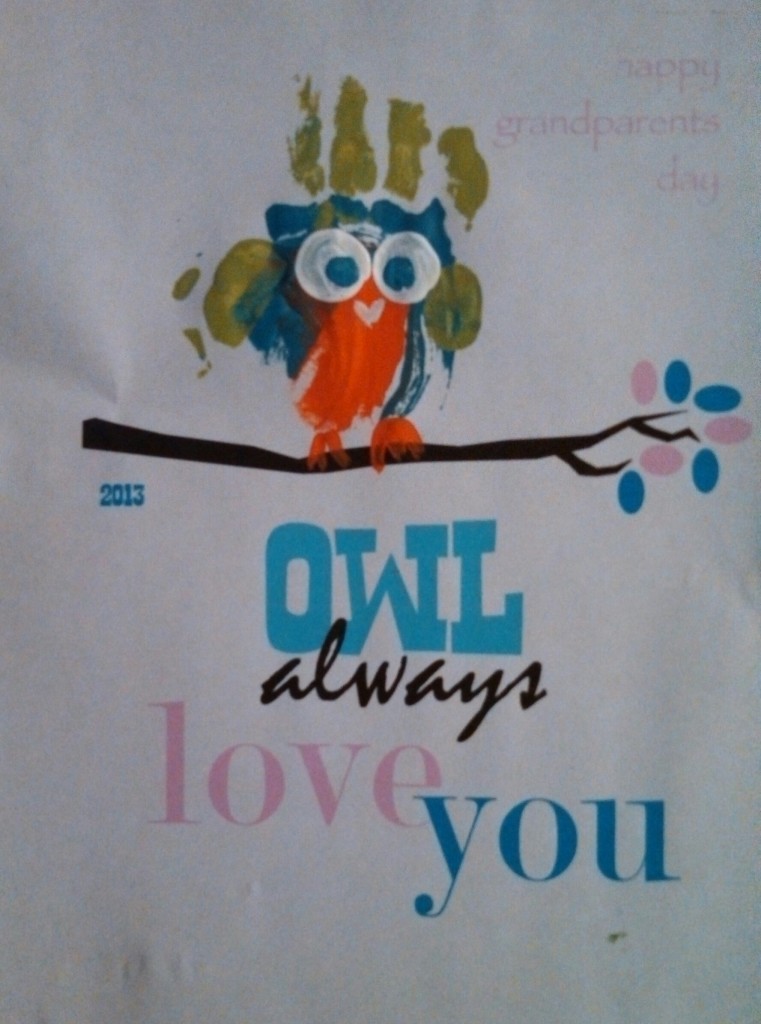 These templates are available to download this week for just $1 for all 3!  Enjoy!
[purchase_link id="4008″ style="button" color="blue" text="Purchase"]
Happy Grandparents Day to all of you Grammy and Grampy Teachers out there!!!  Thank you for all that you do!  Your grandchildren love and appreciate you!