My kids are having a blast with this SIMPLE and CHEAP number activity.  They close their eyes and pick a number (this is a magnetic number from the walmart toy aisle where the playdoh is).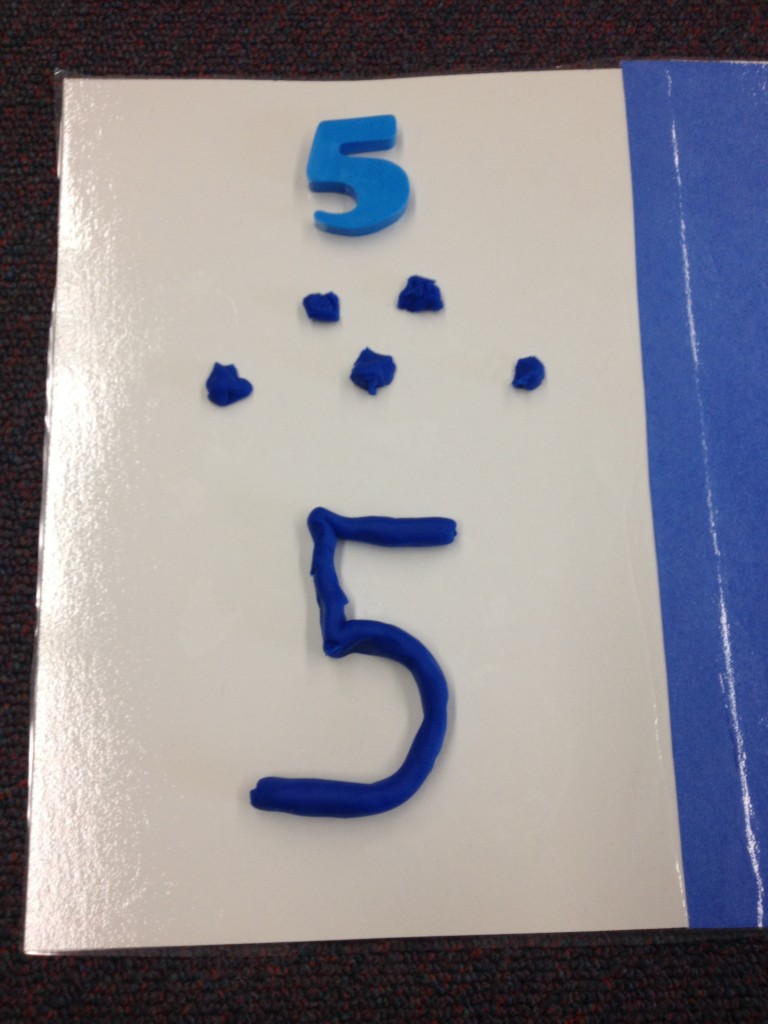 Then they pinch that number of dots (which is great for teaching one-to-0ne correspondence) and roll a chunk of playdoh into a "snake" before forming it into the numeral to match the number they selected.  I actually let them do this on a laminated sorting mat in my classroom.  My sorting mat is one piece of white construction paper and another piece glued together at the end and then laminated.  That way they can place the quantity on one side and the formed number on the other.
EASY, CHEAP, DOABLE, and you probably have everything you need at home!