I'm sure some of you have already had your kiddos write a wish list and a letter to Santa, but I haven't yet!
So, today's printable is the wish-list templates.  Tomorrow's is a Santa Template… both sets Free! 🙂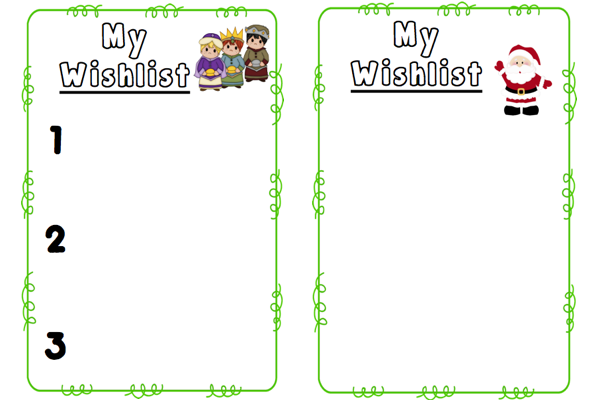 The first page of the template has the numbers 1 to 3 because I made a decision early-on that I was going to give each of my kids three gifts every year (just like the Wisemen 🙂 ).
But, I also included a blank template for all of you big spenders.
Click on the pictures above or click My Wishlist Template to get the template.