Hi Mommy Teachers!  I hope you all enjoyed a fabulous Easter!  Many of you may have kids on Spring Break now, or perhaps your Spring Break was last week like my oldest's was, or if you don't get a Mardi Gras holiday like we do in Louisiana, yours may have been several weeks ago.  Or if you don't have a child in school, then perhaps every week is Spring Break… or not.  What is a break when you're a mom anyway?
Easter was so much fun this year for my family!  The night before Easter, our family had our 4th Annual Glow-in-the-Dark Easter Egg Hunt with friends!  While I read from our Jesus Storybook Bible about Jesus' crucifixion, burial and resurrection, the dads threw hundreds of glow-in-the-dark eggs in the field.  Jesus is the light in the darkness…great reminder!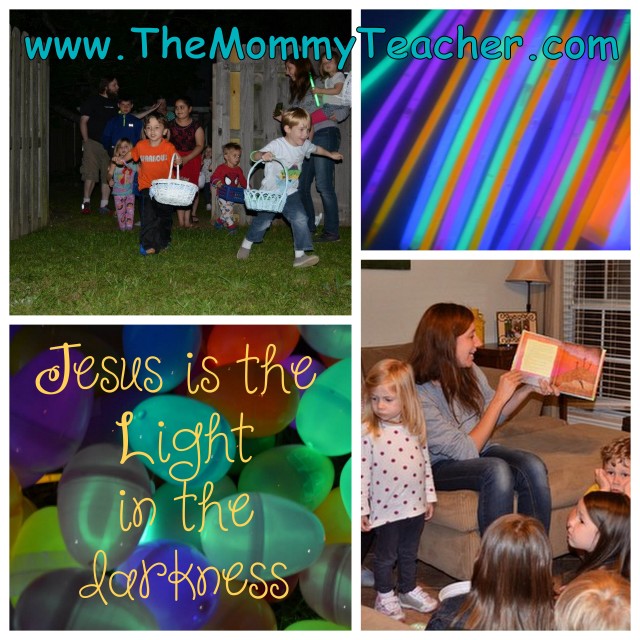 This year, for our egg hunt on Easter morning, we decided to hide 12 Scripture Eggs, or Resurrection Eggs.  We followed the guidelines from Your Homebased Mom's post for the Easter Scripture Egg Activity.  She shares a list of items/symbols to include in each of your eggs to have a visual element to better connect to each scripture, the twelfth egg being empty to represent the empty tomb. Her post also includes a PDF that you can print out with each of the scriptures on it.
I know that this post is after Easter, but I wanted to share with you how we adapted wonderful activity to our family and how my kids processed it.  Be sure to pin it to your Easter and Holiday Pinterest boards for next year!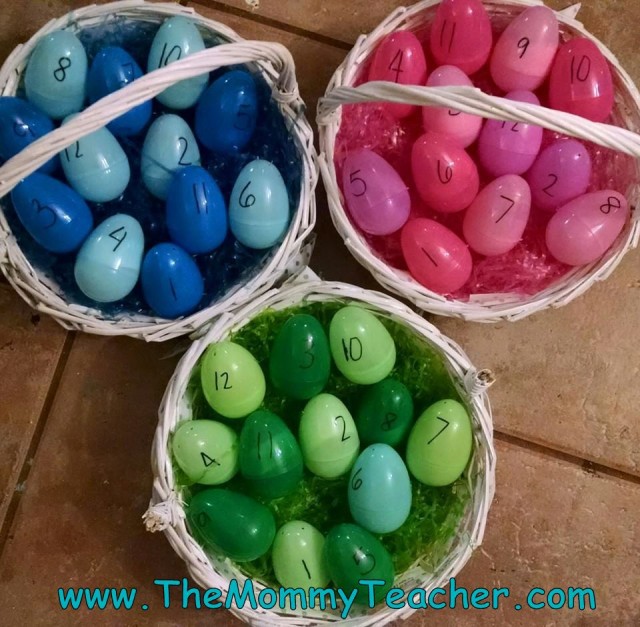 My kids are 7, 5 and 2 and so I decided to hide three sets of Scripture Eggs to avoid a huge fight over who gets to learn about Jesus ;-).  I used 12 blue, 12 green, and 12 pink eggs and each of my kids knew which color they were searching for.  My kids each got a symbol in their eggs, but I rotated which kid got the scripture reference in his/her egg.  My husband had an New International Version (NIV) Bible open (or you can search for your favorite translation online) because the King James Version (KJV) can be confusing for the kids.
The kids were instructed to find the eggs, but not to open them.  When all the eggs were found, we sat down together and opened one egg at a time in order.  I loved hearing my 7-year-old say, "Hey!  There's nothing in my 12!" and then the light bulb went off seconds later, "Oooooh because the tomb was empty!"

The whole family really did enjoy this activity! There was a bigger purpose and defined focus for what each egg represented than years past when we filled the eggs with candy… and even my 2-year-old caught on.  When my oldest was joking around like they do on VeggieTales saying, "Easter is for chocolate bunnies," my 2-year-old was the one who corrected him, "No, Easter is for Jesus!"
Easter win!
Oh, and here's a Mommy win for egg dying…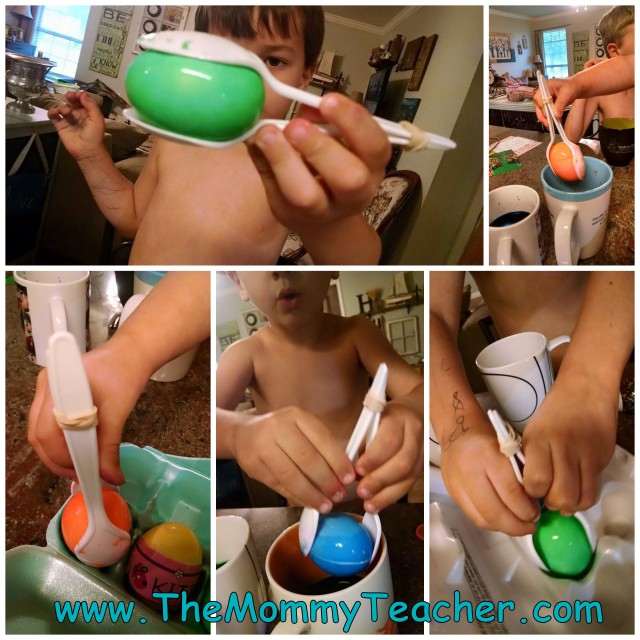 I call them "egg tongs."  You're welcome 😉
Remember to Pin this for next year!