Has it been almost two weeks since I've posted? That is absurd. What have I been doing? I guess us Mommy teachers are being pulled in so many directions that sometimes we don't even know which direction we just came from.
But, I can pinpoint where my mind has been…..  I can't get my mind off the images of Haitian children.  My husband went to Haiti with an amazing organization and movement called "Respire Haiti" and God had been stirring my heart for the children in Haiti LONG before this trip.  My heart has AlWAYS had a steady beat for the country of Haiti because my parents were very invested in the people of Picot, Haiti for as long as I can remember.  The poverty astonishes me and the contrast to the way our kids live is baffling.  The privilege it is for a Haitian child to have an education is humbling.  Just read here for ONE example.
I have been praying that God will use my passion for education to benefit others both locally and globally.  And I have never done this kind of thing on my blog before, but I am linking an opportunity to donate to the Respire Haiti ministry to build and start a school for Restaveks where there is a great need in Gressier, Haiti.
Click Here to read about this opportunity, Read about the ministry, and Give if you feel led.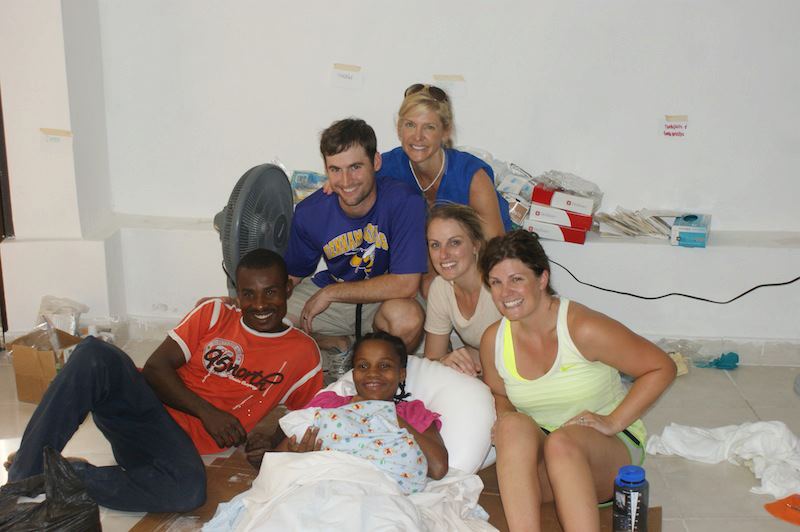 My husband, Patrick, is pictured above with the rest of the medical team that served from our church Chapel on the Campus and a Haitian couple with their new baby girl.  They helped deliver a baby and the story about that is linked here.