Casey is subbing for her son's class next week and was brainstorming an activity to do with the students.  Casey is so good at coming with Elf on the Shelf ideas that I thought it would be cute if she did an Elf on the Shelf Art and Writing activity with his class.
My former co-worker had her students make an elf using construction paper and measure their elves using paper strips of cube towers.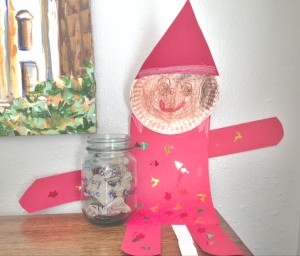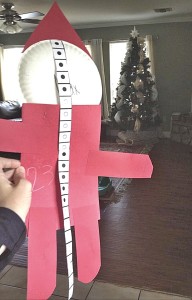 So, I thought it would be helpful to come up with a template.
I made a single page elf template:
And I also made multiple pages of shapes for tracing and cutting out the template to make a large construction paper elf.
I also added a writing page so that older kids could give their elf a story.
When I sell activities like this on TeachersPayTeachers I also make them available for members.  My membership is currently at an all time low price but will go up.
Click HERE to get the templates.  They are included in my membership (which is just $5 a year) OR you can purchase them for just $1.50 in my Teachers Pay Teachers Store.
"Like" and keep up with our album: 24 Days of Christmas Printables!  I post freebies every few days!