I don't know about you, but I like to stick to a routine for sanity's sake. I know that it is bound to change at times, but I am a creature of habit and like to keep it that way as much as I can. In fact, one of my favorite things about teaching was having a schedule posted on the wall for all to see. The kids loved it too. They started to inform me when we had to be somewhere or when it was time to move on to another subject.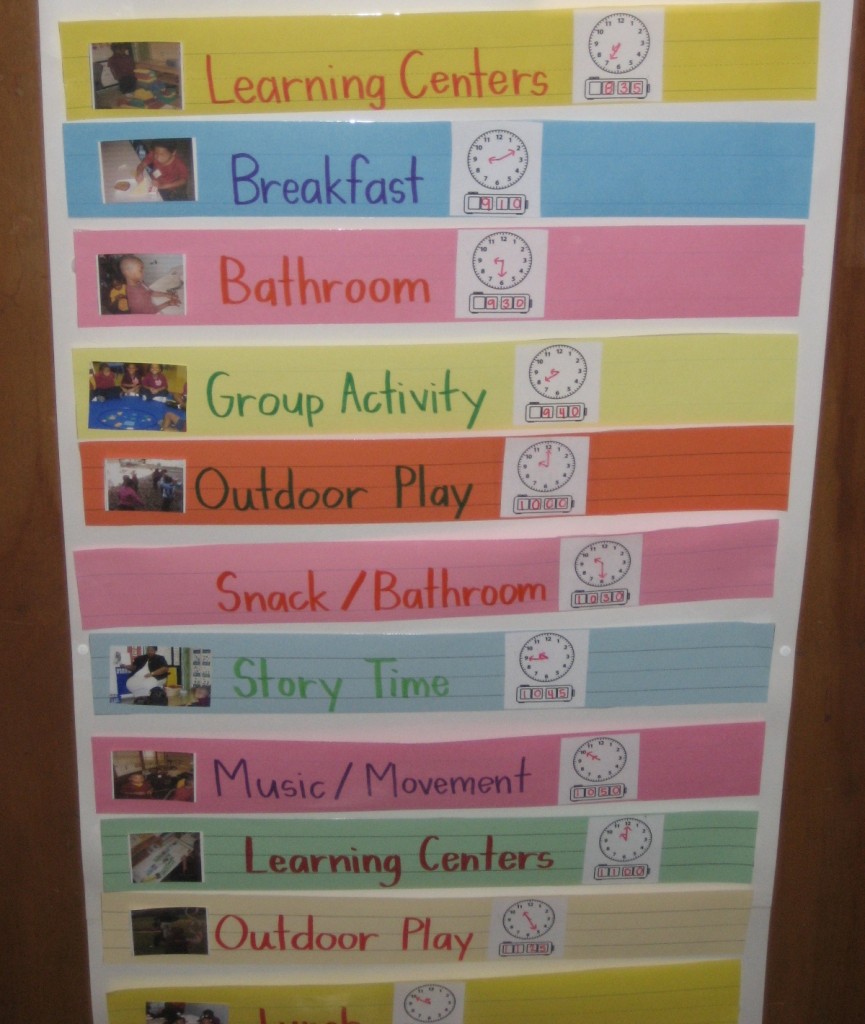 Kids thrive on routine, but I am not suggesting that you post a schedule in your house because I know things change on a DAILY basis (unless you are homeschooling-then I absolutely recommend it). But, I am suggesting that you post the things your children know to expect like brushing their teeth, making their bed, getting dressed, etc.
There is SO much research on smooth transitions.  And let me tell you… displaying a child's routine so that it is predictable and consistent definitely paves the way for smoother transitions in the morning.
So, good news, Casey shared with me that http://www.Livinglocurto.com has FREE printable routine cards that are so cute. Not only are they cute but they have very kid-friendly images for all the words that describe the steps in their routine. She also has some after school cards. I am interested to see how creative my Mommy Teachers are in how you display and use them. I recommend printing them on cardstock and maybe even getting them laminated for durability, but it's up to you! 🙂
An LSU professor, Dr. Buchanan, highlighted that adding pictures of your children "brushing their teeth," "making the bed," etc. really makes the chore more personal and meaningful to your little one. I definitely recommend taking the time to add pictures! 🙂