The weather on this Mardi Gras Day is anything but parade-friendly.
It's cold, wet, and icy; which is NOT what we are used to Down here in Louisiana!
So, the Mardi Gras activity pack that I made for my young kids is coming in handy!!!
Here is a glimpse from my TpT store 🙂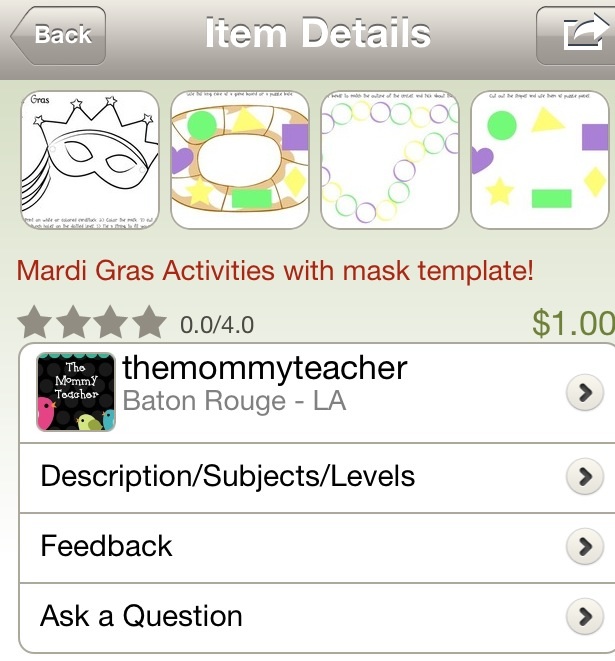 The packet has a mask template, a king cake shape puzzle (that can also function like a game board), and a bead necklace pattern template.
You can get it here at this link: http://www.teacherspayteachers.com/Product/Mardi-Gras-Activities-with-mask-template-1133280
Or, if you are a member, I am adding it now. 🙂
A friend of mine took a picture of her little one eating king cake while doing the king cake activity and it made my day: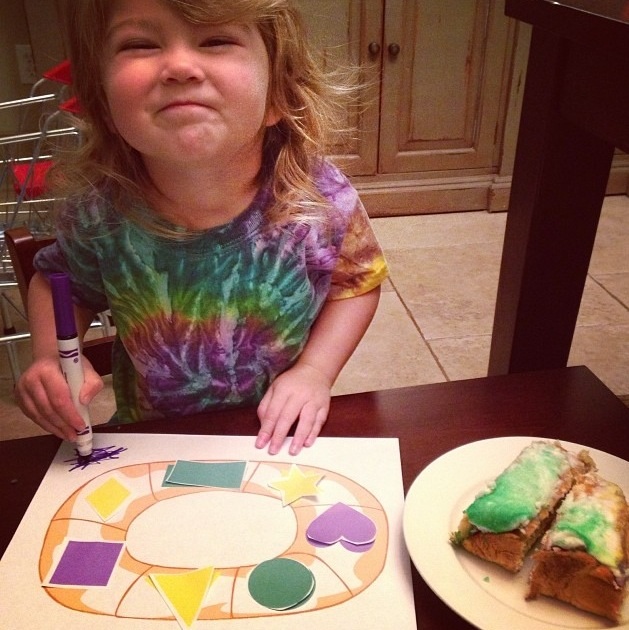 Enjoy!