What do you do when you are overwhelmed with emotion?
 I tend to journal a prayer or call a close friend.
Kids definitely get overwhelmed with emotions at times.  In fact, your child could be kicking and screaming for your attention right now as you read this post!
The teacher that I am believes that every moment could be a teaching moment and maybe you can turn this lack of communication into a writing activity that enables your child to express their feelings in another way. Besides, writing doesn't begin with formation and technique, it begins with scribbles and pictures!
So get out a notebook, a piece of paper, an easel, or a sketchbook and after appropriately dealing with behavior (I'm a fan of super-nanny's technique myself), allow your little one to express his/her emotions in a constructive way.
Afterwards, write on the back what your little one said in verbatim and the date because it is like keeping a diary or keepsake book.
Use this activity when your child is overwhelmed with excitement as well; you want your little one to express the highs of his/her day too!
Before you do this activity, another fun incorporation is to read a book on feelings to them so they start to have a bird's eye view of their emotions.  I love the book Yesterday I Had The Blues by Jeron Ashford Frame so maybe you can stop by the Library when your running errands today!


Here are some snapshots in action:
 One of my former students painting about her happy feelings.
A candid shot of me sharing the completed feelings book with all the friends who made it!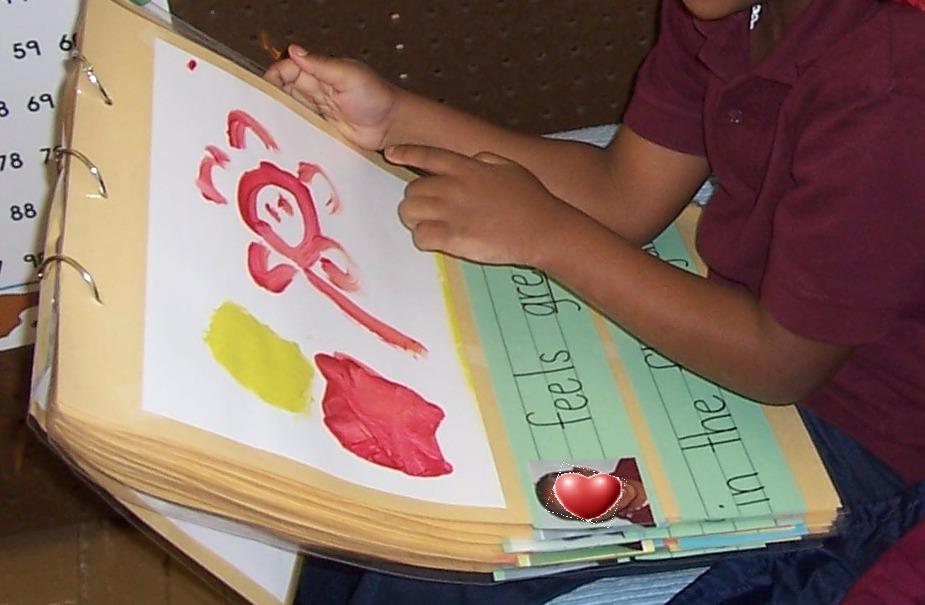 Another student reading her personalized page in the Feelings book to a classmate.