I have been searching for a LONG time to find some cute and affordable playroom labels.  I wanted labels that had a coordinating picture with the word for each of the cubbies that I wanted to label in my playroom. Well, I couldn't find any that I loved so I made my own and love how they turned out!
I am REALLY excited to launch my newest hobby with something I have wanted to develop for so long!
I made a few different backgrounds and I am selling them for an affordable price:
[Click HERE to become a member – get unlimited access to these playroom labels and ALL The Mommy Teacher Printables including this one!
OR CLICK HERE to purchase this Sets of Playroom Labels individually from my TeachersPayTeachers Store.]
So, I hope they work for you.
I printed the black and white labels on white cardstock.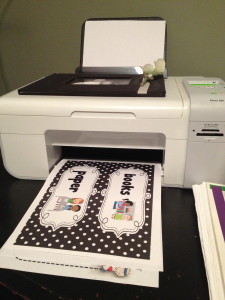 Cut them to the size of my bin.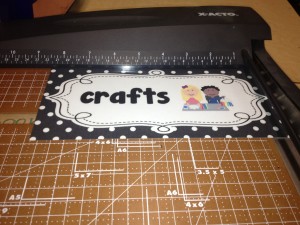 Ran them through my Cheap Laminator (that I love!)
and hot glued them to my canvas bins (careful… this will strip the fabric a little if you need to pull them off)
Office depot can print them onto card-stock and laminate them for you if you want to bring your jump drive there because they have paper cutters there you can use, but I like the DIY approach 🙂
I hope you enjoy them, share them, PIN them, and find them useful for years to come.
PS.   Let me know if there are any other backgrounds or labels you are interested in with a comment because when I get a chance I can try to add some custom labels just for you 🙂