I can't believe that it was about 7 months ago that I wrote about my last library read-aloud experience.  I have to admit that I haven't brought Sean Patrick more than a couple times since that day because he was such a tasmanian devil in the library that I felt like I needed more time to teach him to participate in that type of setting, especially with a new baby and a few other reasons that have overtaken my day-to-day this year.
 But today was magical!  haha.  I brought him this morning and on the way I talked to him about how we were going act and told him about the fun we were going to have at the library with other kids and "friends." We were going to sit together and sing along with a "teacher." I prepared him by setting the stage and communicating my expectations.  "You are going to stay by mommy and sit in my lap.  If you cant listen to the teacher then we will have to leave. I need you to listen to mommy and it will be so much fun."  He said "Okay, I stay by mommy."
And HE DID!!! haha It was really special.  He participated for the entire half hour, both in my lap and nearby.  Every time the leader sang a song, read a book, or led a fingerplay, Sean Patrick asked her to "Sing dat again!"  It was really great and now I'm excited to go back next week.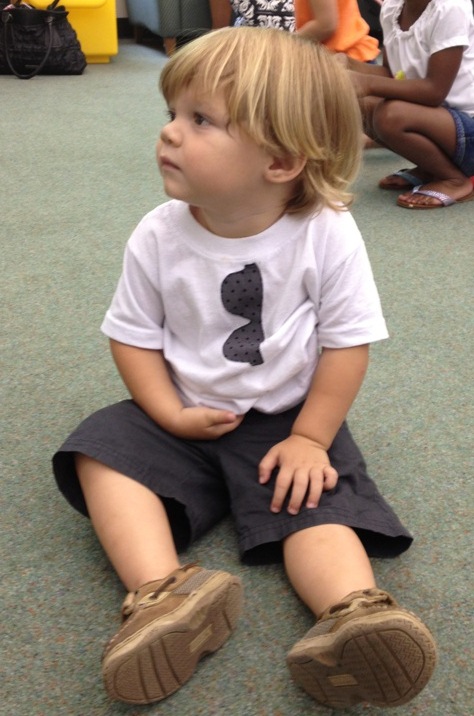 Even if our little ones aren't always little angels, experiences like this are truly beneficial and rewarding.  This "mommy teacher" chooses her battles, and 7 months ago I felt like it was too much work in his stage at the time with a new baby to juggle the read-aloud, but I am SO glad we are in a good little season because it is a sweet thing! 🙂