Today you can use the same pumpkin template that I made for you on Monday to play even more games focusing on skills that you are working on with your little one.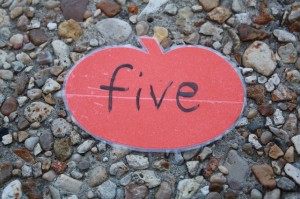 One great way to accommodate practicing new skills, depending on what your little one needs to work on, is by using two-sided cards.  On one side you might write the word of problem you want your little one to practice "solving" and on the other you could write the answer.  This is so that little ones can "self-correct" and check to see for themselves if he/she guessed correctly.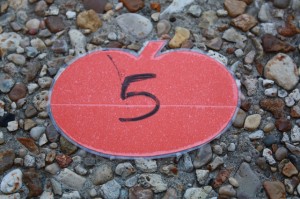 This game is as simple as having your little one pick a pumpkin, read the number word (or solve the problem like counting the number of dots) and turn it over to see if the number matches the word or amount (or addition problem).   If he/she is correct, he will place the pumpkin in the "pumpkin patch" (a shoebox, on a cutting board, or any defined space you choose).  If he/she is incorrect, he will place the pumpkin in the bottom of the card stack, with the goal of eventually placing returning all of the pumpkins to the pumpkin patch.
Or, you can always have your little one order the pumpkins (letters, numbers, number words, from biggest to smallest number amounts, etc.) or otherwise allow your little one the chance to come up with a fun way to use and practice their new skills.