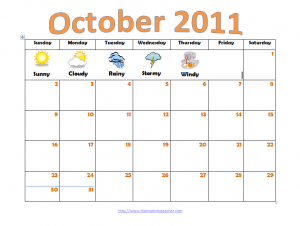 Are we already a week into the month of October? Believe it or not, I am just now making and printing my October Calendar to post in my kitchen. So, go back and read my September Post about Weather Tracking for some of my thoughts on teachable opportunities with Weather Tracking and try to start October's tracking (a little late thanks to yours truly).
Here is your October Calendar
If you would like to buy the entire year of this theme, check them out HERE!