The weather is warming up and it is time to get outside with your kiddos!
Definitely allow lots of time for free play, running around outside and playing in the dirt a bit, but today I want to remind you about a GREAT outdoor writing activity. Of course, chalking is a great writing activity, but one that I love equally as much is painting with water.
All you need is a Tupperware (bucket or even an old empty paint can) and a paintbrush!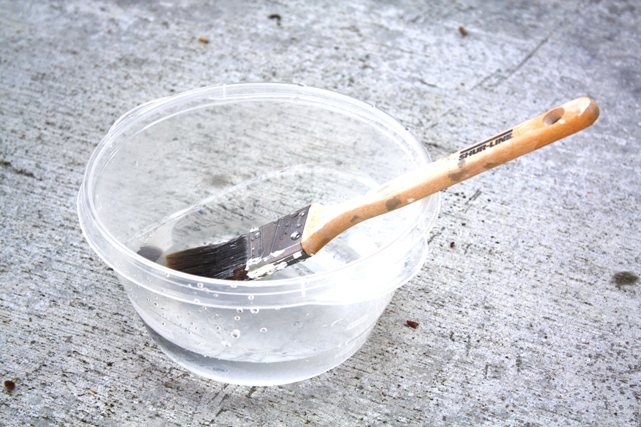 Kids love to write and watch it disappear. It is also a mini science lesson because they are learning about evaporation! Kids watch the pavement absorb the water and then the heat dry it up.
Talk to your kids during the experiment "What is happening to the letter you wrote?" "Why do you think it is disappearing?", model different letters and words and see if your child can paint what you paint. Get wild…paint with the water on the brick of your house and remind them that painting with water is the ONLY time they can do this.
This is a great family fun writing activity to enjoy the outdoors 🙂